2019 Five-0 at Route 66
admin
Feature race winner: Sgt. Adam Thibo of the Midlothian Police Department!
Team Demo Association, Special Olympics Illinois, and Illinois law enforcement agencies partnered again for the 3rd annual "Five-0 at the Dirty-O" police car race during Round 3 of the Tournament of Destruction at the Dirt Oval at Route 66 Raceway!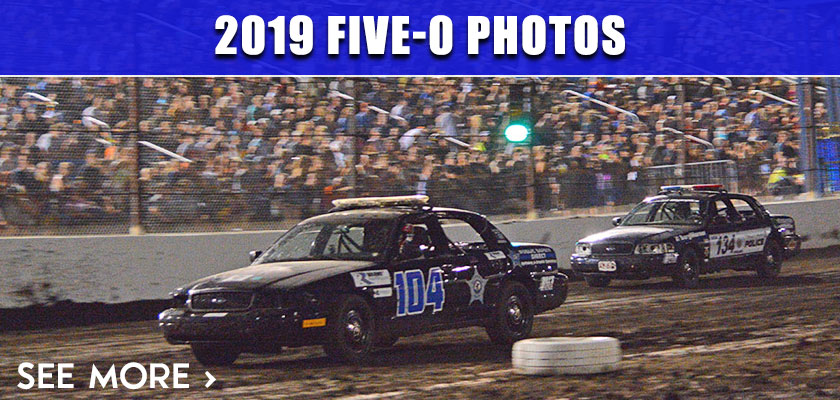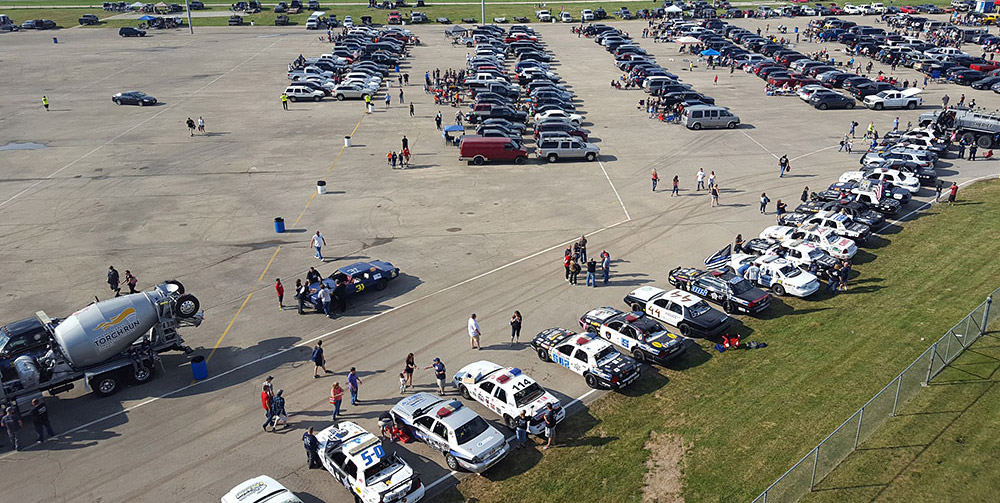 Each race team was required to raise a minimum $500 donation in order to compete and some departments expanded their roster to multiple cars! The grand total of donations was over $207,000! Incredible support for Special Olympics by hundreds of individuals and businesses.
Watch video highlights from the 2019 Five-0 @ the Dirty "O" police car race!
Video courtesy Special Olympics Illinois
2019 Five-0 at the "Dirty O" entrants
As of 7/15/19, this was the starting line up based the donation totals for each driver:
Lindsey Heavener, Joliet PD $35,023
Rich Schall, Posen PD $17,455
Adam Thibo Midlothian, PD $16,295
Bob Christensen, Matteson PD $15,950
Pedro Gonzales, Bridgeview PD $14,000
Jerry Lehmacher, Lemont PD $10,541
John Watson, Public Safety Direct $9,730
James Molloy, Orland Hills PD $6,580
Fred Mondt, Tinley Park PD $6,350
Mike Kelley, Will County Sheriff's Office $5,900
Chris Soderlund, Crestwood PD $4,146
Bryan Spreyne, Chicago PD $3,945
David Alexander, Crestwood PD $3,165
Al Taylor, Crete PD $2,200
Michael Redmann, St Charles PD $1,878
Thomas Cobb, Matteson PD $1,800
Roger Sipple, Beecher PD $1,790
Paul Cihocki, Oak Lawn PD $1,250
Debbie Schenk, Lockport PD $1,200
Brendan McWilliams, American Lawmen $1,147
Daniel McIntyre, Woodridge PD $1,133
Steve Bowen, Richton Park PD $1,130
Laura Frank, Oak Forest PD $1,095
Mike Sikorski, Oak Lawn PD $1,076
Steve Hotkiewicz, Burnham PD $645
Tom Dorsey, Romeoville PD $220
Sell Your Junk Car
Call LKQ Pick Your Part today to sell your unwanted junk car or truck today!