Camping and Tailgate Flags – New for 2019
admin
New Team Demo and Dirt Oval 66 merchandise for the 2019 season.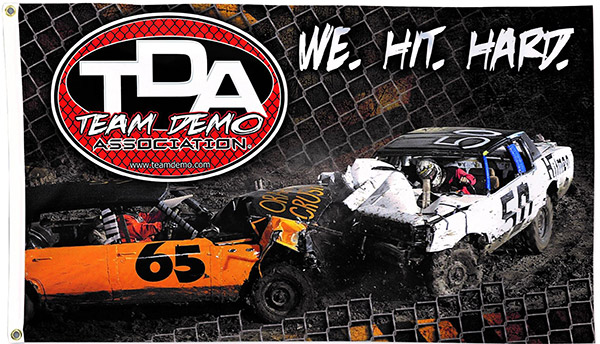 3′ x 5′ camping / tailgate flags with two unique designs. One with a mashup of Dirt Oval racing excitement and the other with a crushing head-on TDA impact shot! Flags are double-sided with the same graphic on both sides and two eyelets / grommets. Perfect for flying at home, at the camp site, and of course during your tailgate party getting fired up for Team Demo!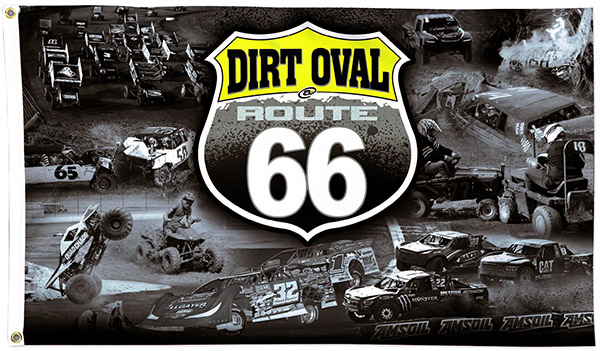 Also available this year are smaller, circular Dirt Oval 66 logo stickers. Slap them on your vehicle window, tool box, laptop, friend's forehead… anywhere that needs branded with Wide Open Excitement from the Dirt Oval!