Spectator Class Oval Cars
---

The Spectator class oval car racing series is open to anyone with a valid driver's license. Yes, 16 & 17-year-olds can now race! Prepare a qualified race vehicle and get ready to go door-to-door to battle for the win! This series competes at all four Tournament of Destruction events plus *new for 2020* a fifth round at the Eve of Haunted Destruction on October 10th. Each race is still 10-laps and is within the walls of the Team Demo track; not the 3/8 mile dirt oval.
The competing driver must purchase $25 pit pass at each event. No additional entry fees collected for the race. Competitor entrance to Dirt Oval is Gate 14 off Rowell Road. Vehicles towing/hauling a race car/truck will not pay parking fee. Any other vehicles trying to enter through Gate 14 will be charged $5 for parking. View our Directions page for assistance locating the track and navigating the facility.
2020 oval car rules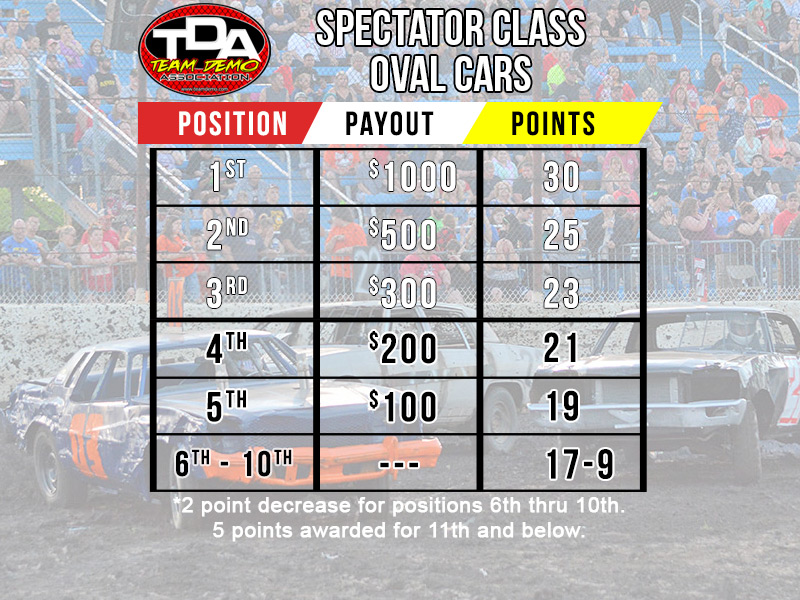 The 2020 Oval Cars racing season consists of six events. Enter one or all! Pre-register using the form below to speed up the process on race day and get priority for your preferred car number. All drivers must complete official TDA paperwork on-site prior to entering restricted areas. Be sure to arrive early and allow time for processing all competitors. Drivers license or State ID is required.
Ready to race? Sign-up & get to the track!
Pre-register using the form below to speed up the process on race day and to hold your preferred car number. Contact the TDA [rules@dirtoval66.com | 815-740-8000] with any questions regarding this series.
2019 Oval Car Champion: #21 Ryan Dawson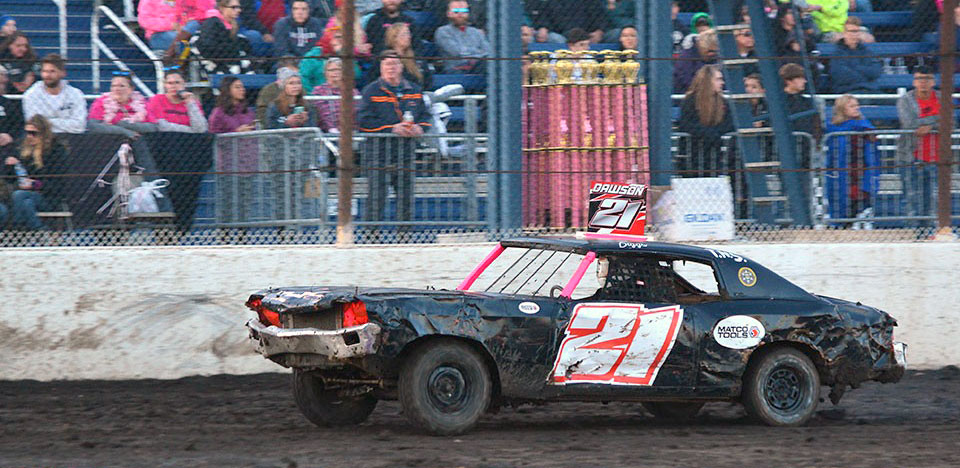 2019 Oval Truck Champion: #3 Jim Morris