Tournament of Destruction: Racin' For Boobs!
Saturday, September 26
Parking, Seating, and Pre-race Party all open at 4:00pm | Show Time: 7:15pm

Season Championship Event! Find out which team survived the season-long marathon of mayhem and will emerge from the destruction as the 2020 Team Demolition Champions! Plus, the all-women teams High Risk and Double-D Destroyers battle for supremacy in the milestone 10th installment of "Racin' For Boobs" to support breast cancer awareness.
3 WAYS TO GET TICKETS:
Buy now @ eTix.com
Call 815-740-8000
At the ticket window on race day when you arrive at Dirt Oval 66
Kids 2yrs & under are FREE
Featured Races:
Team Demolition Derby – 6 teams in the ultimate war of wreckage to decide the 2020 Tournament of Destruction Champions!
Circle Track Cars & Trucks – Series race Final Round #4 of 5. Spectator class stock cars racing 10 laps around the perimeter of the Team Demo arena. Want to race? Click here for details.
Racin' For Boobs – 10th annual Women's Team Demolition Derby race featuring High Risk vs. Double D-Destroyers! Drivers will be announced in early September.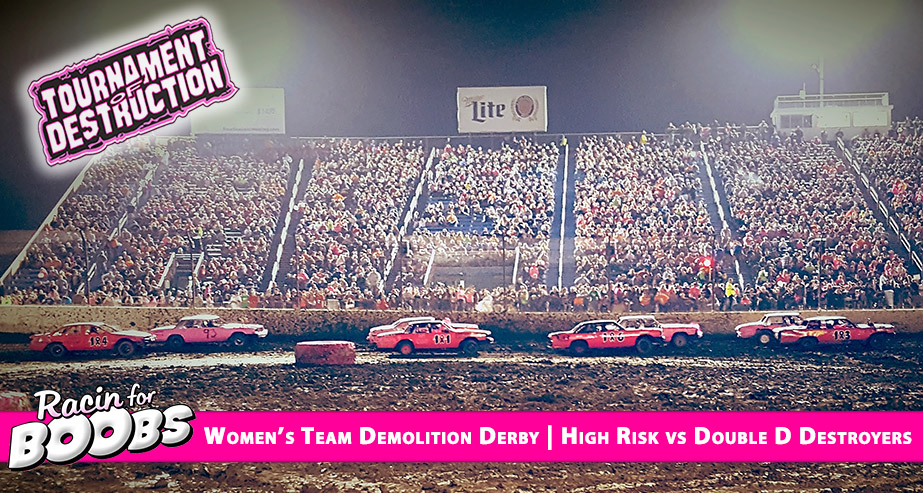 Special attractions:
Bald for boobs – get your head shaved for a $20 donation to breast cancer research.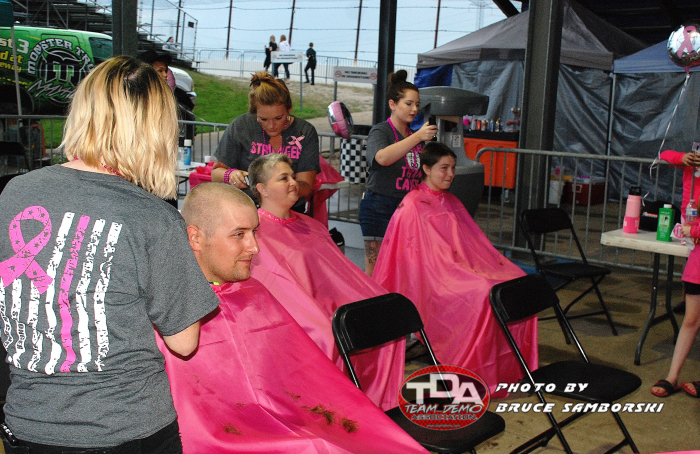 Smash a junk car – donate to breast cancer research and take a crack at crushing our junk car!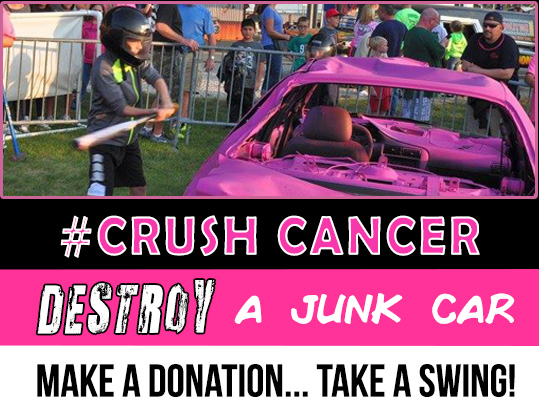 Mud Wrestling – good (un)clean fun for those whom want to step out of the stands and into the muddy ring. Get full details and register before event day at DirtOval66.com.
Fireworks – best sky show in town! We light up the sky right before the Team Demo Finals.