Eve of Haunted Destruction 2020
admin
The 2020 Eve of Haunted Destruction is scheduled for October 10 and will again feature multiple traditional demolition derby heats; school bus racing; fan interaction contests. New this year is the Championship race (#6 of 6) for the Tournament of Destruction Oval Cars.
Tickets are on sale now for the annual Fall event that will close out the Dirt Oval 66 racing season. The 2019 photo gallery is available on DirtOval66.com. Here's a sample of the expected destruction:
Kids POWER WHEELS Demo Derby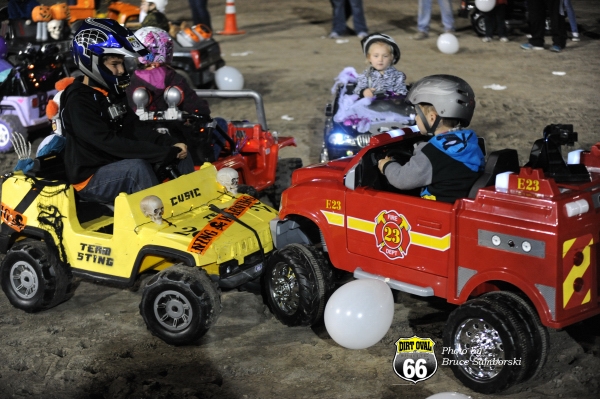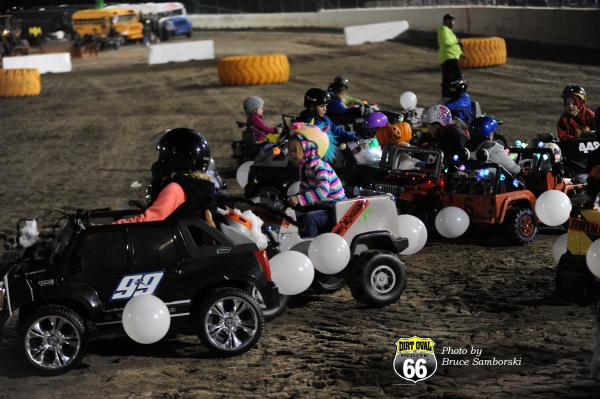 The next generation of demo derby drivers will kick off the night with their battery-powered plastic pulverizers. The object is not to destroy another child's vehicle; rather hit 'em hard enough to pop the four balloons (we supply them) and keep theirs attached to be the winner!
EXTREME TRAILER RACE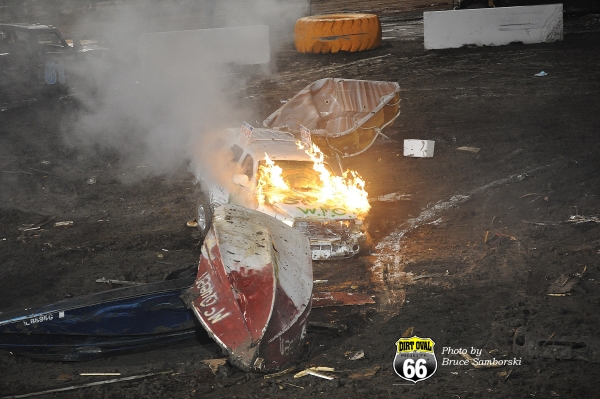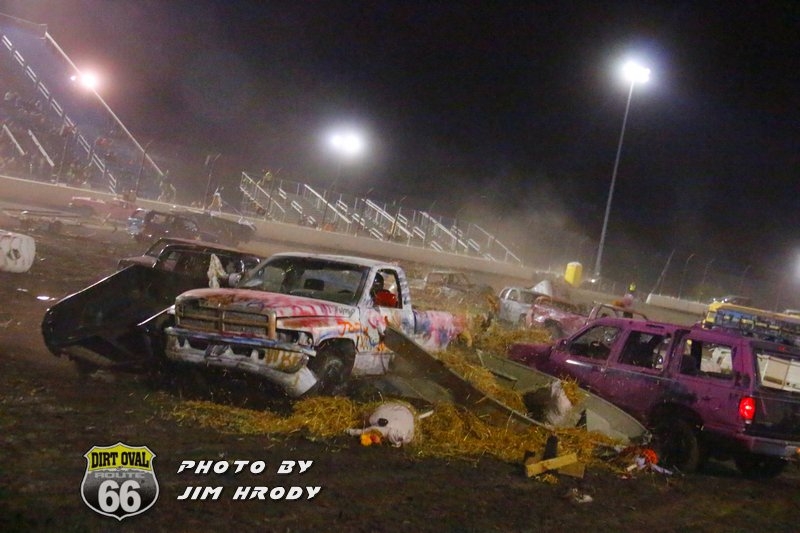 Trucks, SUVs, boats, campers, and probably stuff we cannot even imagine, will be littered across the race track at the end of the night. The trailer race is nothing short of insanity until there's only one left standing.
FIGURE-8 SCHOOL BUS RACING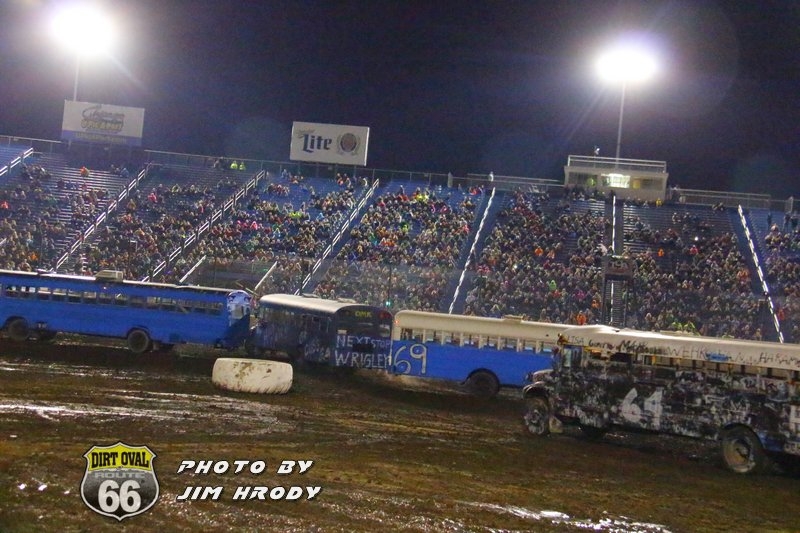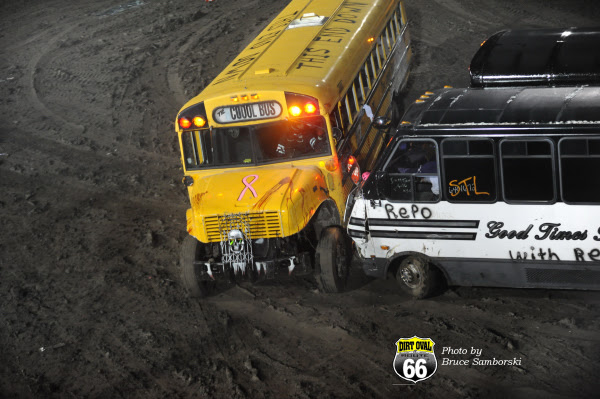 They're out of the school yard, into the race track, and there's no crossing guard on duty! Watch for the wreckage around the corners and through the treacherous X! Multiple races are scheduled for the big buses!
LAWN MOWER DEMOLITION DERBY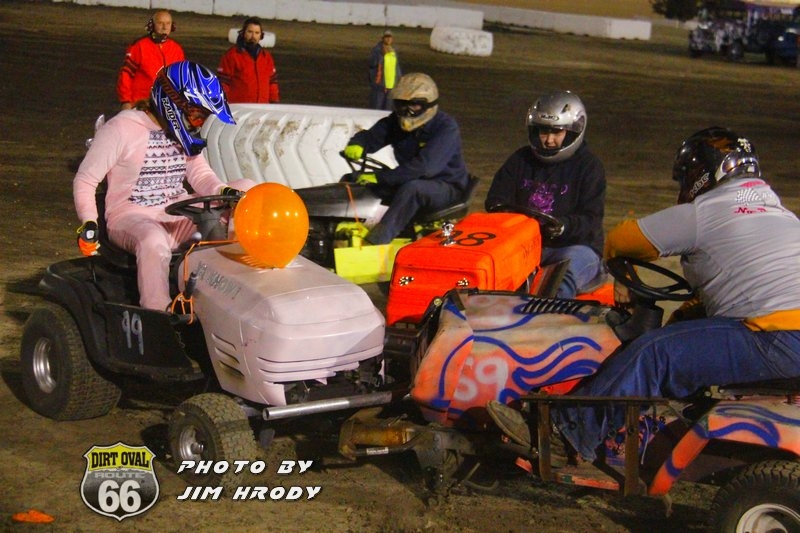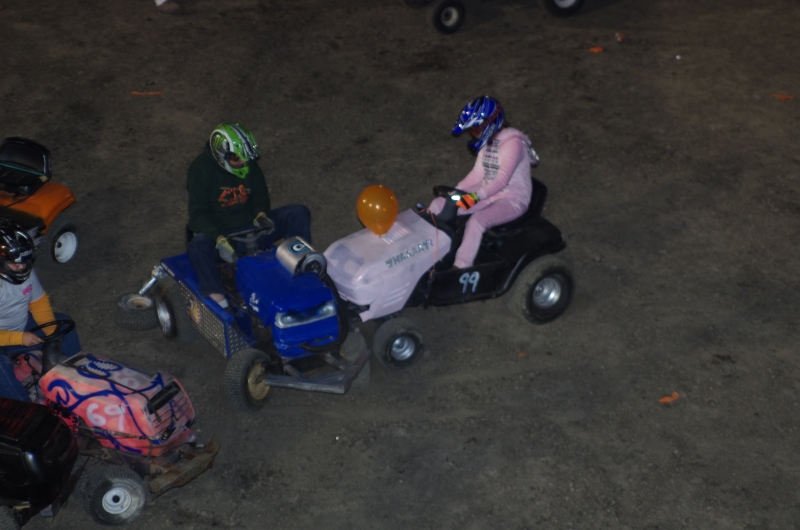 COMPACT & FULL SIZE DEMOLITION DERBY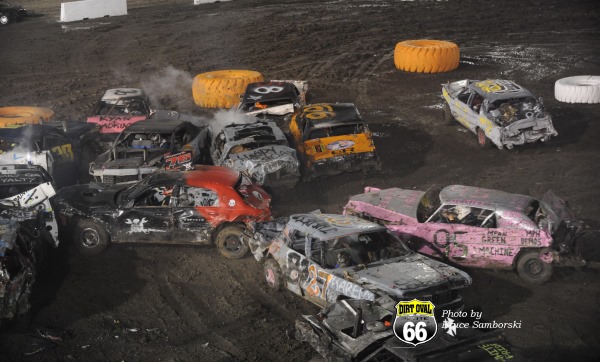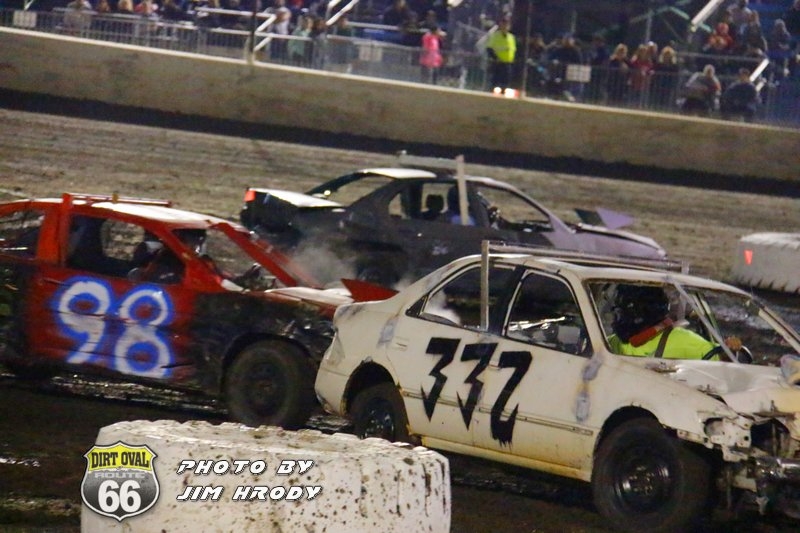 Biggest and brightest fireworks you'll see in Chicagoland, especially this time of year! We light up the sky right before the Trailer Race finale!
View photos of the 2016 and 2017 Eve of Haunted Destruction events for a sample of the excitement at Dirt Oval 66.