20 years of Team Demo at Route 66
7/31/1999 – the Tournament of Destruction was resurrected at Route 66 Raceway
Here's a look back at the historic event to mark the milestone anniversary of Team Demo's current saga in a lineage that spans numerous race tracks and over five decades of destruction.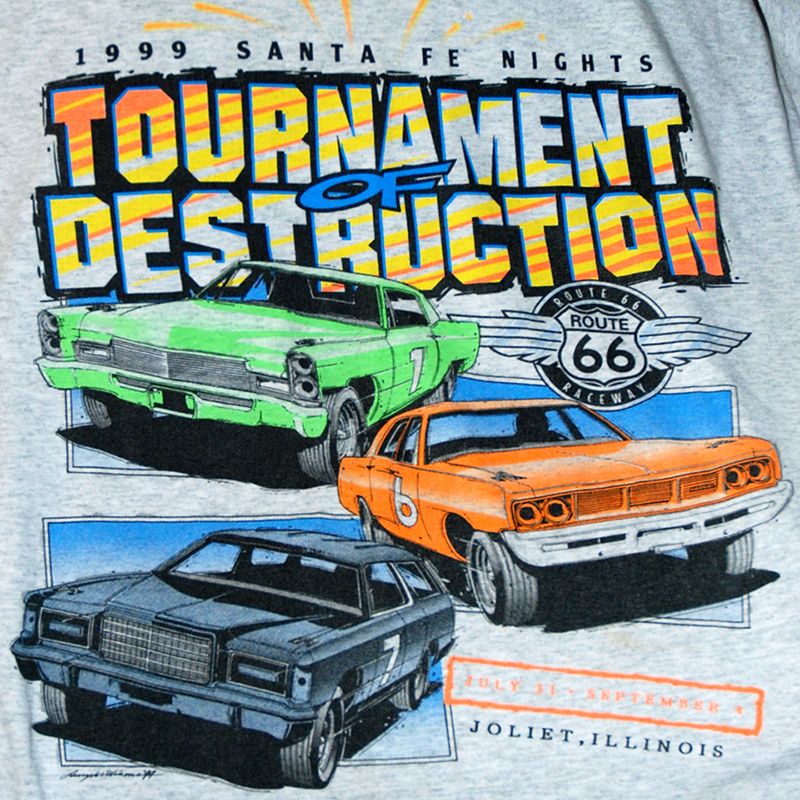 The first-ever "Santa Fe Nights" included traditional spectator-class oval racing and a six-team bracket of Team Demolition Derby. John Millette, Larry Decker, and Jim Ryan are a few of the individuals credited with putting all the pieces in place to make this first race a reality.
The strong desire to destroy attracted experienced drivers from the shuttered Santa Fe Speedway along with new faces eager to experience this one of a kind carnage. It was an overwhelming success, especially for the iconic black & white Locomotives as they defeated Mean Green Machine, Rude Awakening and then Quicksilver Destruction Co. in the Finals.
Immediate expansion became necessary after just one event. Eight teams filled the bracket on 9/4/99, then the schedule doubled to four events in 2000, and a new Wild Card round allowed for up to nine, yes, nine teams to compete.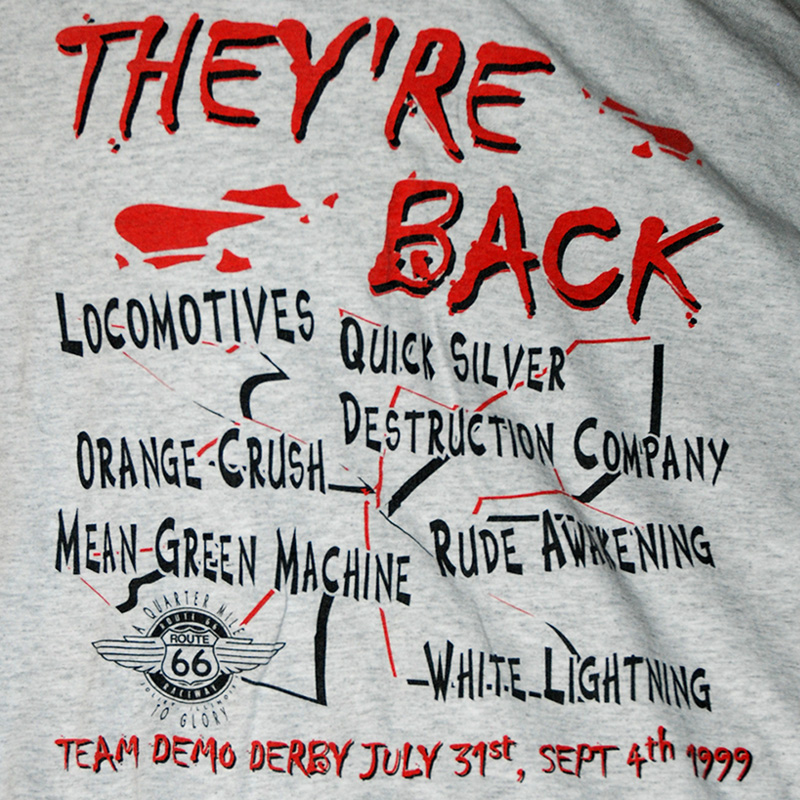 Team Demolition Derby evolved throughout the decades prior to July '99 at Santa Fe Speedway and Raceway Park; reached new heights of popularity, media recognition, and elite competition in the 2000s; and continues to deliver "first-ever" moments of unmatched automobile destruction 20 years later.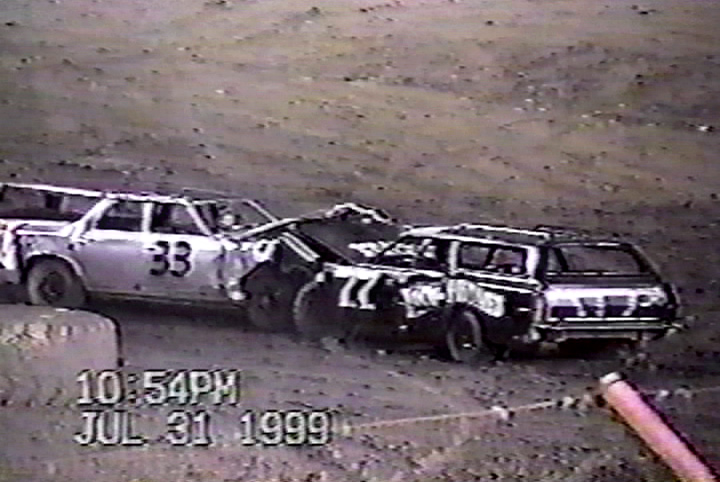 *pictured are #33 Steve Vollbrecht and #77 Johnny Ryan
Drivers Pete Ryan (Locomotives) and Steve Vollbrecht (Quicksilver) were opponents in the Finals of event #1. They could meet again at event #91 battling for the 2019 Championship on Mean Green Machine and Angry Citizenz, respectively.
The Tournament of Destruction rages on at The Dirt Oval @ Route 66 Raceway, continuing to break new ground and smash cars into pieces. Milestones and memories are made at every event. Make plans to see, feel and hear the entire experience of Team Demo in 2020. You won't forget it!