The 1st Race at Route 66
admin
Newly discovered photographs from July 31, 1999
These stunning images were captured from the grandstand by avid Team Demo follower, painter, and former crew member (Thunderstruck '16), Mike Jucius. Thank you for preserving and sharing this rare content!
The milestone night marked the Tournament of Destruction debut at Route 66 Raceway; the first Team Demolition Derby event of any kind since the end of the 1994 season, followed by the closure of Santa Fe Speedway in early 1995.
Mean Green Machine, Orange Crush, Rude Awakening, White Lighting, Quicksilver Destruction Company (not pictured), and the winning team, Locomotives, all competed on this fateful night.
Contact us via the form at the bottom of the page to help fill-in the missing historic details! We are seeking the correct drivers & numbers for nearly everyone in these photos, plus all those team members not seen here. Even the full bracket is now in-question thanks to these photos. The unconfirmed bracket is:
Round 1
Locomotives vs Rude Awakening
Mean Green Machine vs White Lightning
Orange Crush vs Quicksilver
Semi-Finals
Locomotives vs Mean Green Machine
Quicksilver vs Orange Crush
Finals
Locomotives vs Quicksilver
#1 – Orange Crush #66 Ron Tyrakowski & Rude Awakening #444 Clayton Eggert + others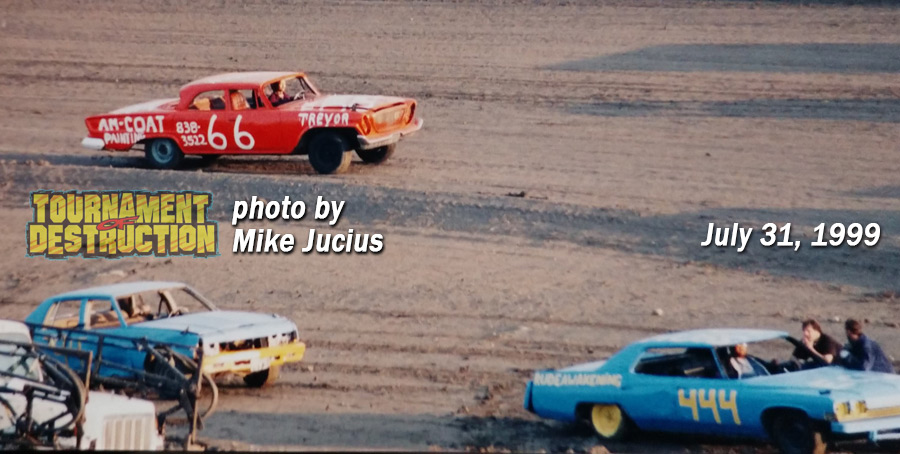 #2 – Orange Crush #66 Ron Tyrakowski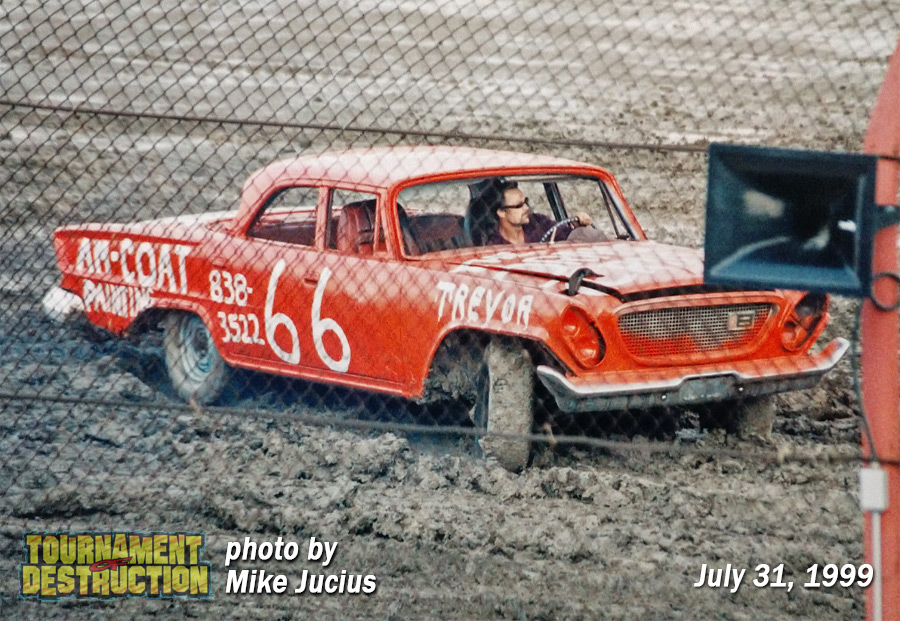 #3 – Orange Crush #66 Ron Tyrakowski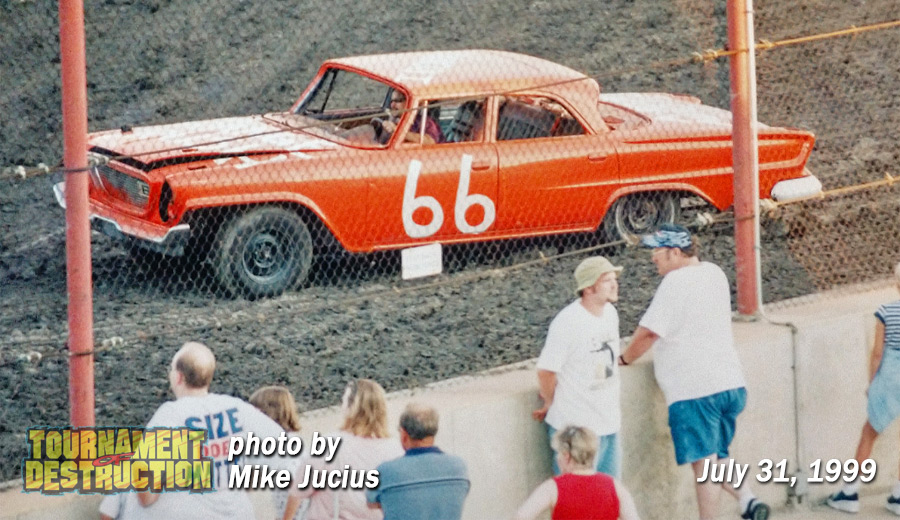 #4 – Locomotives Pete Ryan (in Dennis Ryan's) #7777

#5 – Locomotives Pete Ryan (in Dennis Ryan's) #7777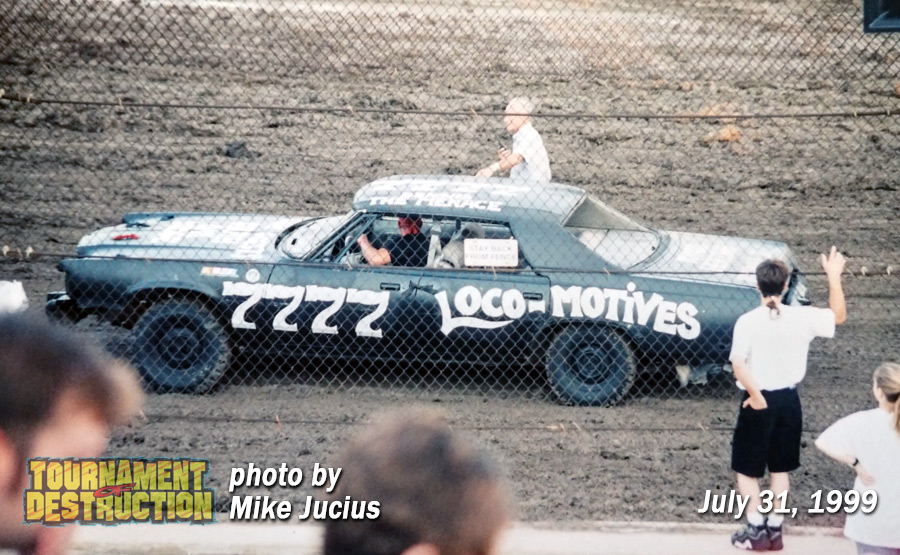 #6 – Rude Awakening #44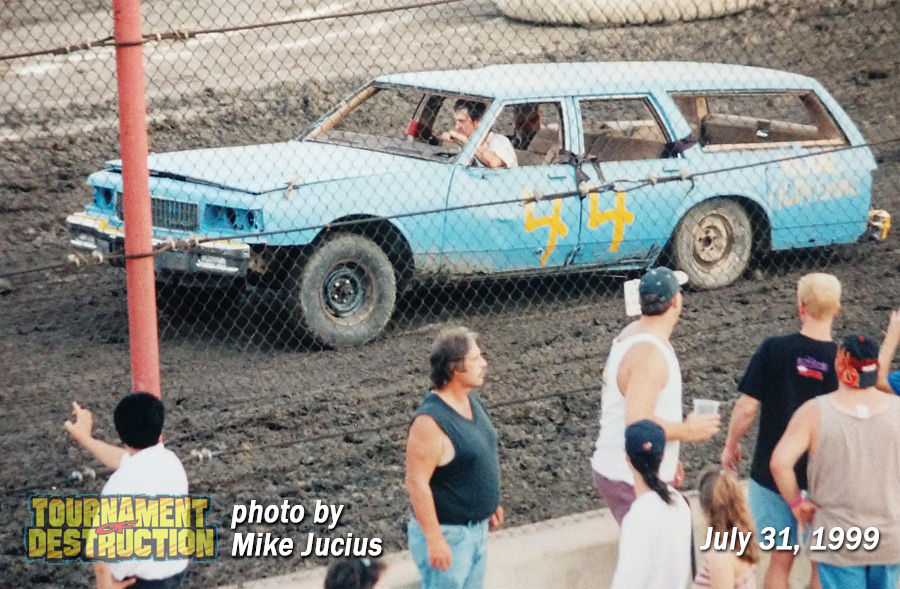 #7 – Mean Green Machine #16 Mike Symons & White Lightning #55555 Mike Beck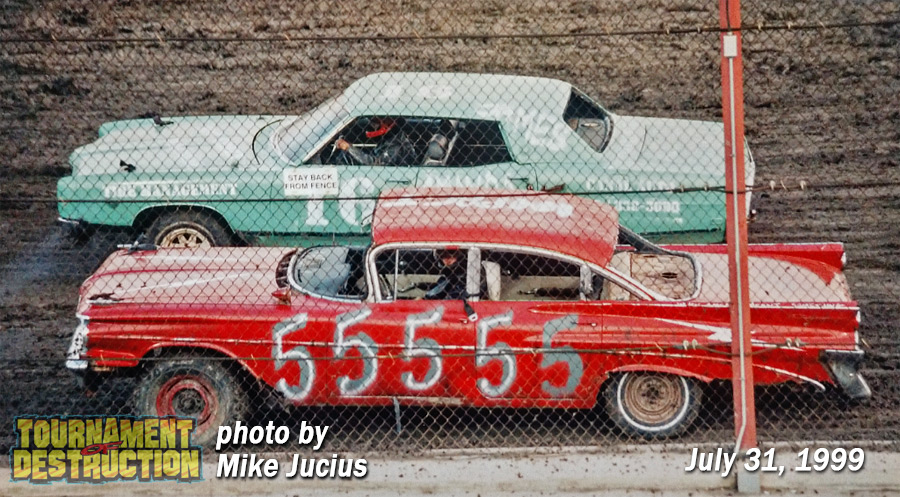 #8 – Mean Green Machine #15 Les Miller & White Lightning #555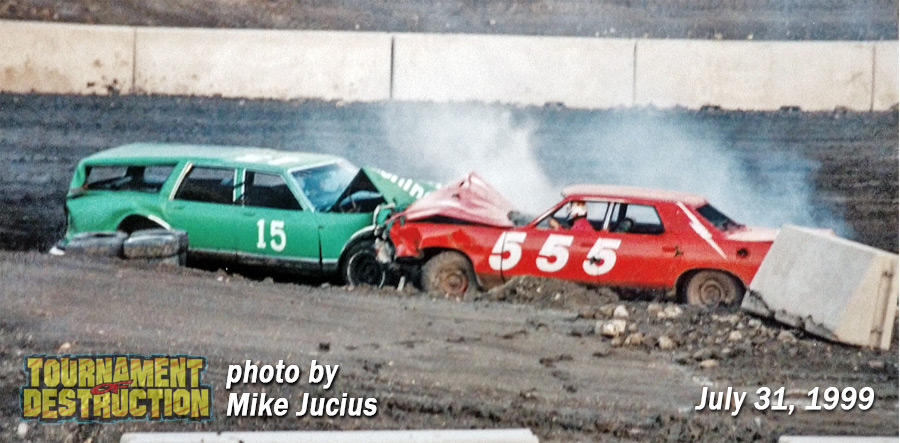 #9 – White Lightning #5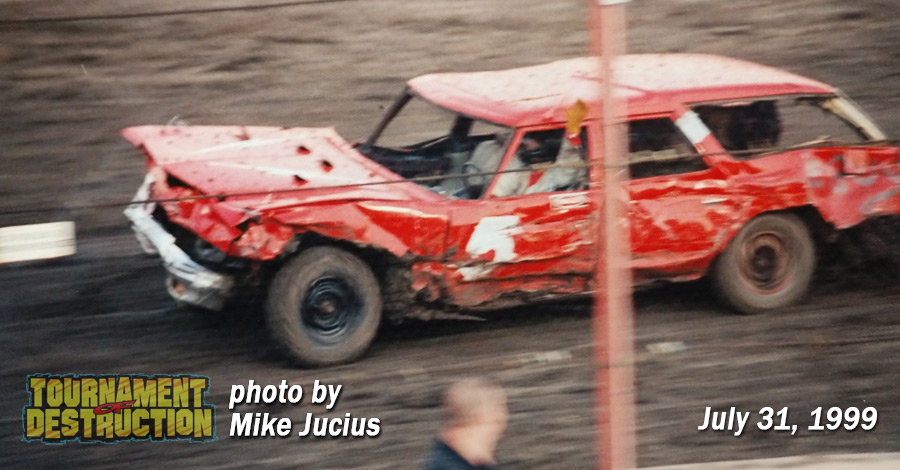 #10 – Rude Awakening & Locomotives lined up to battle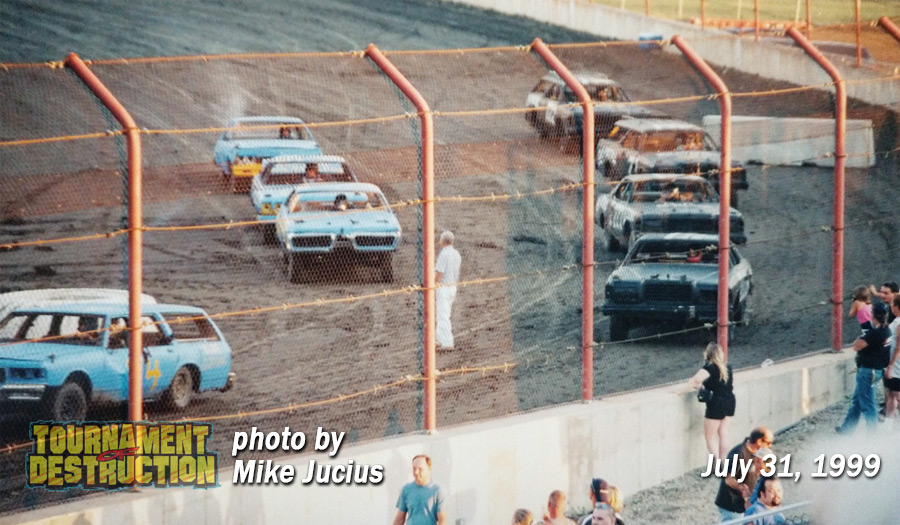 #11 – Rude Awakening #4444 Casey Stawarz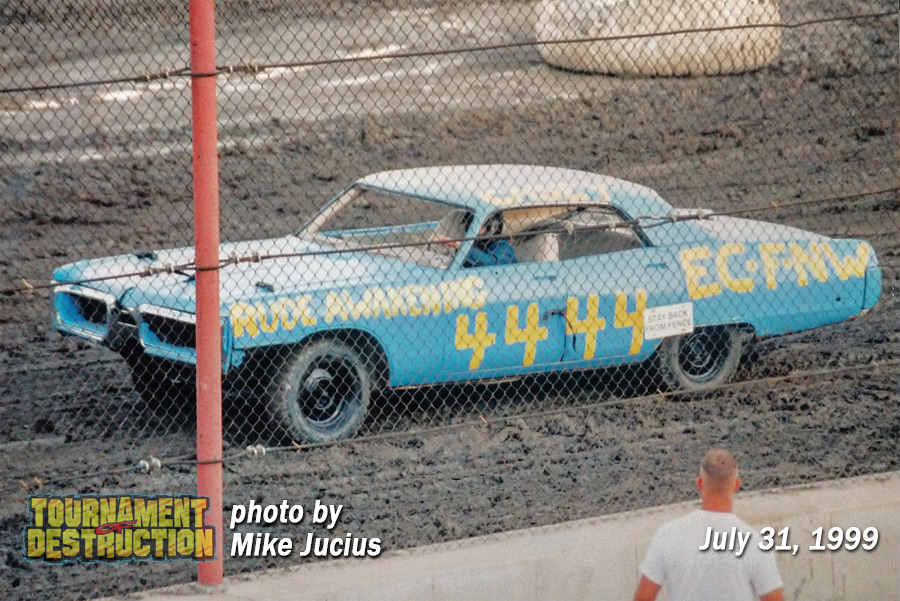 #12 – Rude Awakening #44 & Locomotives #7 Jim Ryan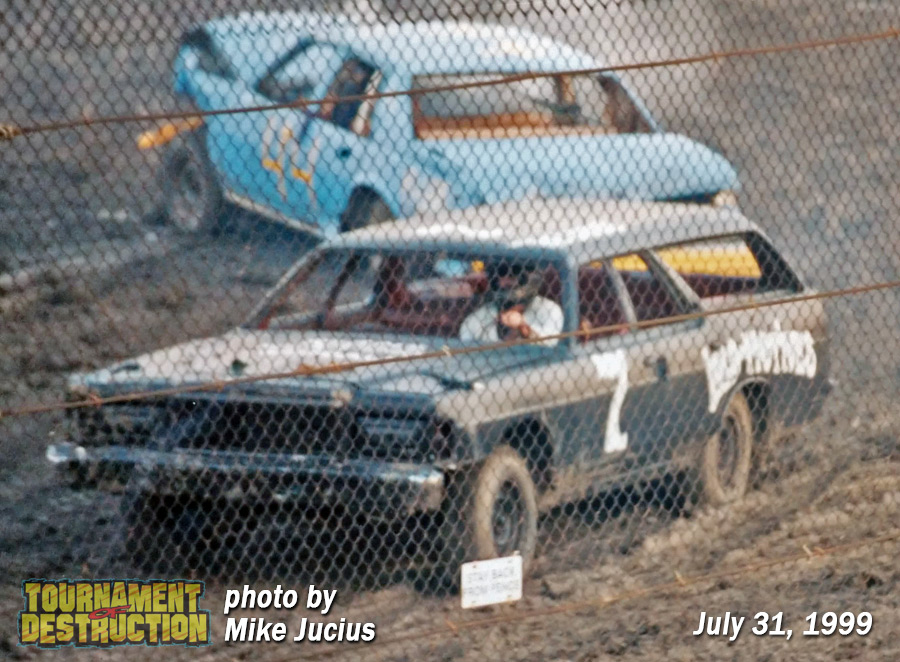 #13 – Locomotives #7 Jim Ryan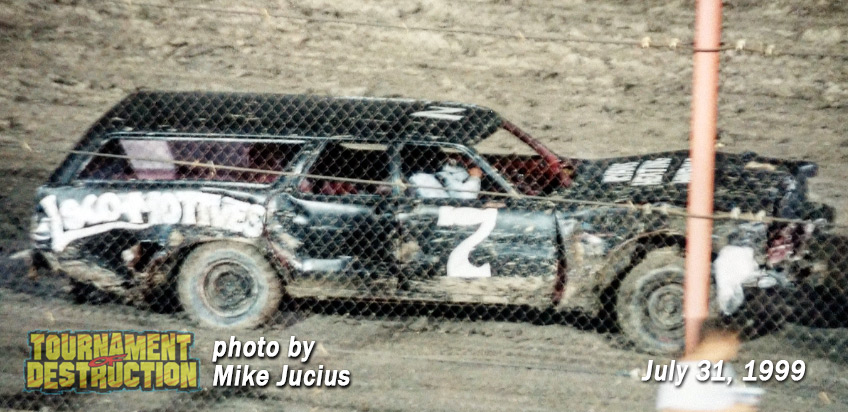 [gravityform id="11″ title="true" description="true"]