Summer's Last Smash: Tournament of Destruction Round 4
admin
Rally the Troops and Scout the opponents. Teamwork will conquer all obstacles on the course to Round 4 victory and ultimately the Tournament of Destruction Championship!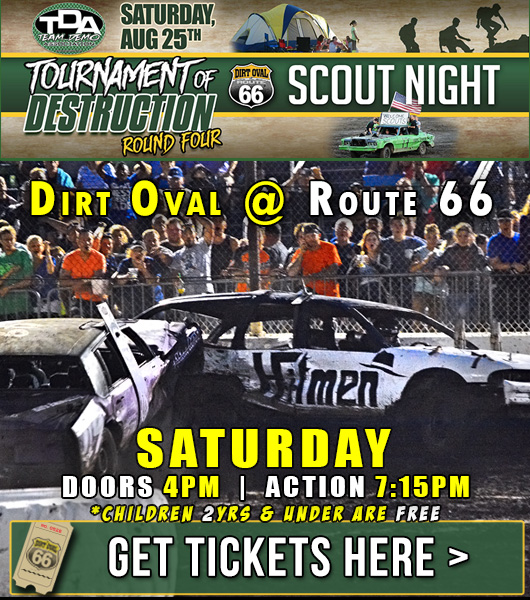 Boy & Girl Scout Troops from throughout the Midwest are staking ground at Dirt Oval 66 for a full weekend of interactive experiences capped off with joining another packed crowd to watch the pivotal moments of Tournament of Destruction Round 4. Beginning in 2012, Team Demo Association has dedicated a full event towards highlighting youth scout initiatives and use the Dirt Oval facility to create a unique, fun and educational environment.
3 WAYS TO GET TICKETS:
Buy now @ TeamDemo.com
Call 815-740-8000
At the ticket window on Saturday!
Kids 2yrs & under are FREE.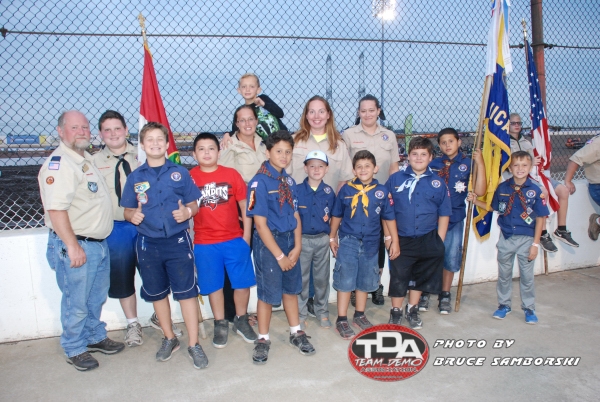 Three Teams have Two Events remaining in search of One Championship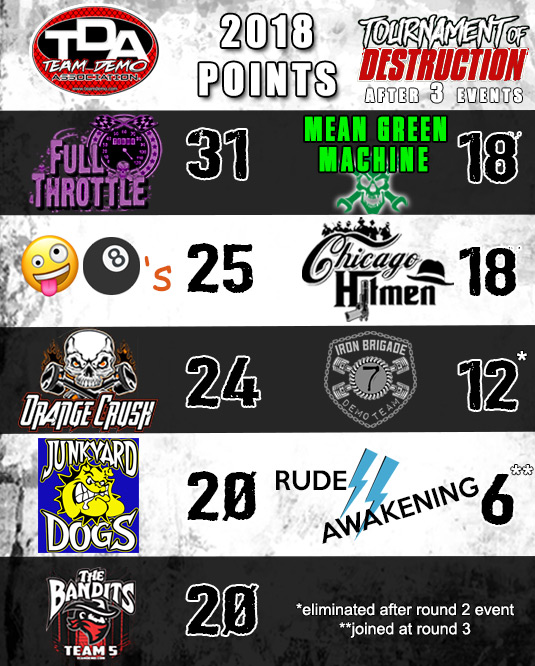 The days of Summer are dwindling, but the relentless Tournament of Destruction hasn't reached boiling point. Round 4 and Round 5 (Sept 22) will determine which team survived the intensity. Orange Crush, Crazy 8s, and Full Throttle are the last teams standing with a shot at the 2018 Tournament of Destruction Championship. The best route to a title is smashing opponents head-on!
Full Throttle has a 50% chance of pulling a first round race against either Orange Crush or Crazy 8s. The defending champions are 2-0 against Crazy 8s (both occurring in the Finals) and 0-1 against Orange Crush.
A Full Throttle victory in that scenario could lock up back-to-back Championships. A loss means we're likely headed for another destructive, dramatic Tournament conclusion at Round 5.
Check Out the Sights of Scout Night 2017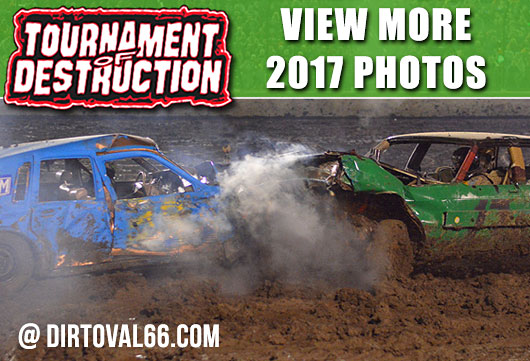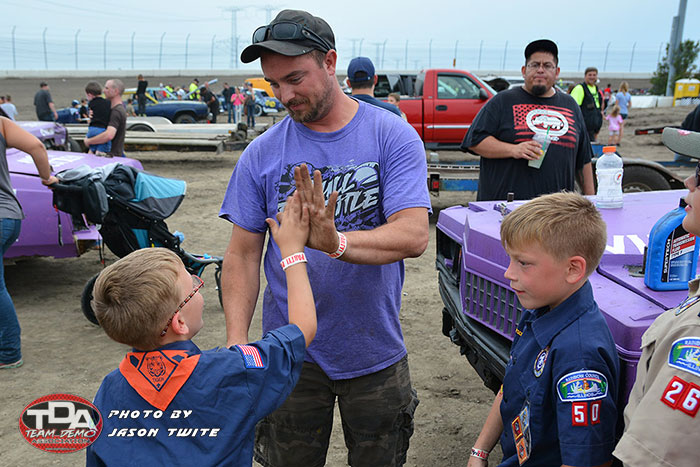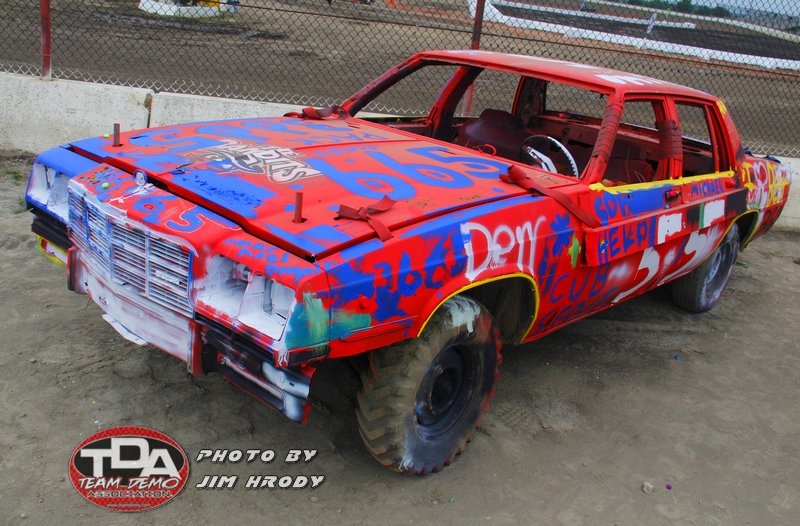 Can Anyone Cash In on the Triple Checkered Challenge?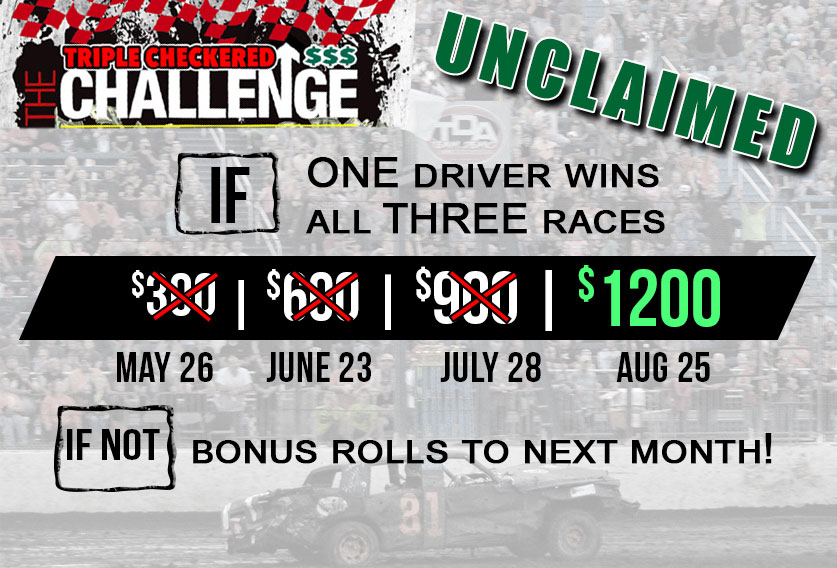 Championship pressure is climbing along with the Triple Checkered Challenge bonus money! The progressive jackpot is up to $1200; payable to any Team Demo driver who wins all 3 races for his team in a single event. Teams out of Championship contention can still play spoiler and steal an extra payday in the process.
A few drivers have come close, scoring 2 out of 3 wins, but the jackpot has remained out of reach. Dave Swan ($300) and Steve Vollbrecht ($1200) cashed in last year. Will someone conquer the Challenge at Round 4, or, will the dollars rise to the top tier of $1500 at Round 5?
New Team Gear in stock on Saturday!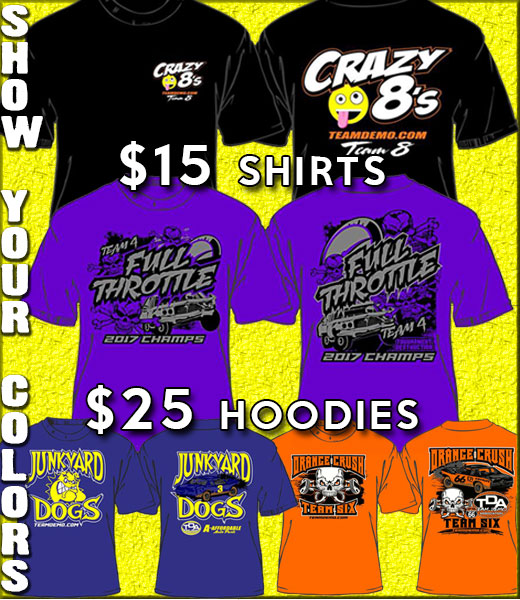 Grab a 2018 team t-shirt or prep for Fall with a hooded sweatshirt! The big, comfy sizes always go fast!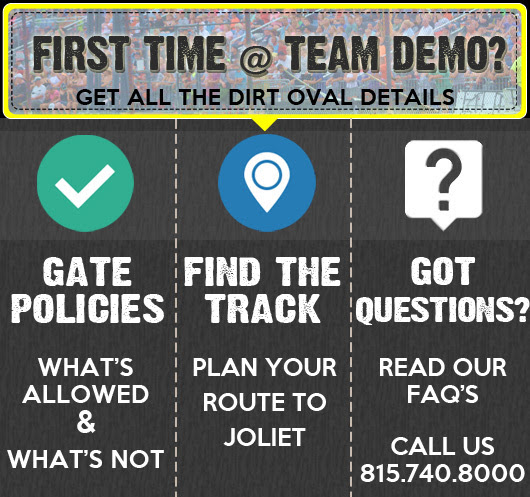 Property Map | Directions to Dirt Oval
Text the word SCOUTS to 33222 to receive a full schedule of all weekend information for Scout Troops. Or download full schedule here (PDF).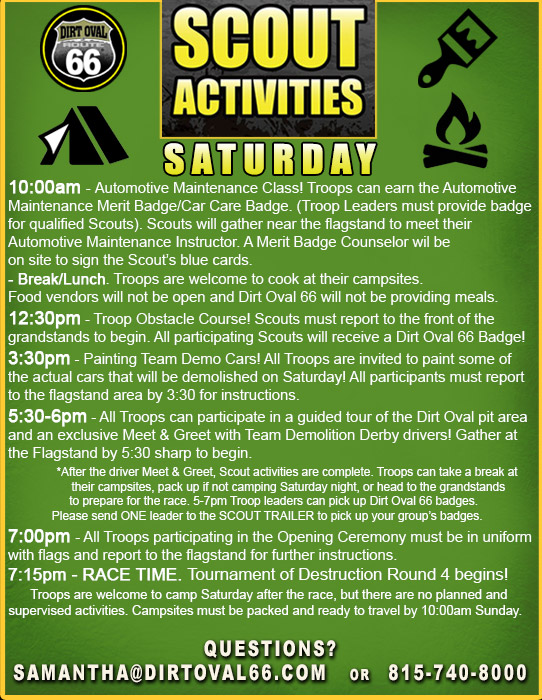 #throwbackthursday – 8/25/2001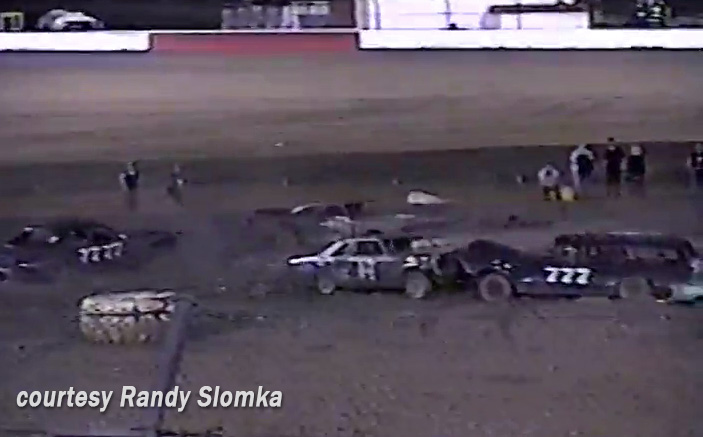 The debut of the new-look Team 7 Rude Awakening at Round 3 included the #777 car of legendary driver Pete Ryan. While not technically a legal number (a maximum of 2 digits is allowed), it prompted a hunt for the last time a car used the lucky #777 in a Team Demo race.
Not surprisingly, Ryan chose #777 because that was his primary number way back in the early days of the black & white Team 7 Locomotives.
Speaking of lucky, and a bit ironic, the last time #777 raced was indeed with Pete behind the wheel in a Final round battle against Mean Green Machine on August 25, 2001. Yes, 17 years to the day of this Saturday's 2018 Round 4 event.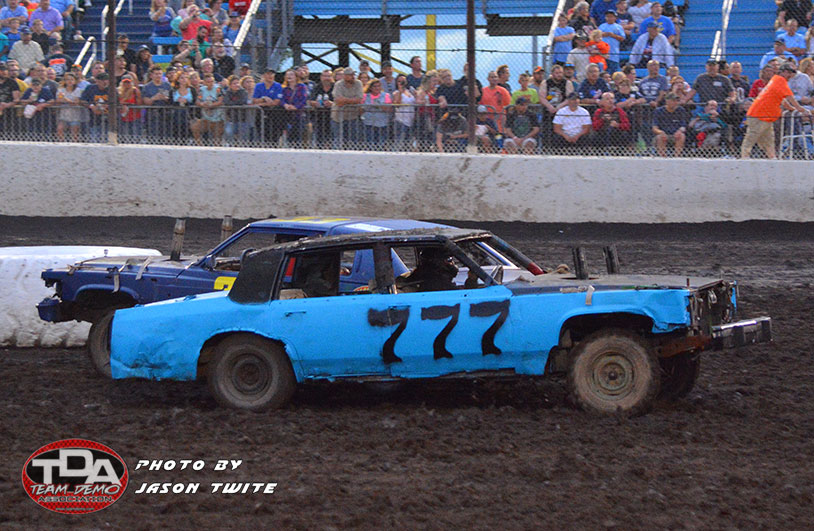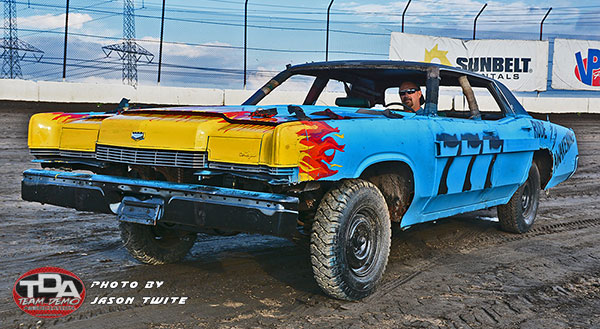 Want more irony? Ryan drove for Mean Green Machine in 2017 and his car number… 17, of course.
Still more? Team 1 Mean Green Machine could pull a first round match against Team 7 Rude Awakening on Saturday.
Team Demo will add another twisted tale woven through wreckage at Round 4! Be there LIVE and become part of the history.