4 Way To Buy Tickets

Online at bottom of this page
At the track office, M-F 9a-5p at Gate 12
By phone @ 815-740-8000
Box office on race day opens at 4pm

4 Ways To Get Your Tickets

Print at home for $7.00
Will call $15.00
Standard mail $15.00
Pick up at the track office: N/C
All fee's are per transaction. Group sales are 15 or more tickets. Please call 815-740-8000 for more information.
2019 Tournament of Destruction is upon us!
Clear your calendar and start planning for the Summer of Smash!

Tickets are on sale now including the money-saving Season Pass to all five events! Offer ends May 25.

Round 1 – Military Night | Round 2 – Super-Con Night | Round 3 – Five-0 @ the Dirty "O" | Round 4 – Scout Night | Round 5 – Pink Night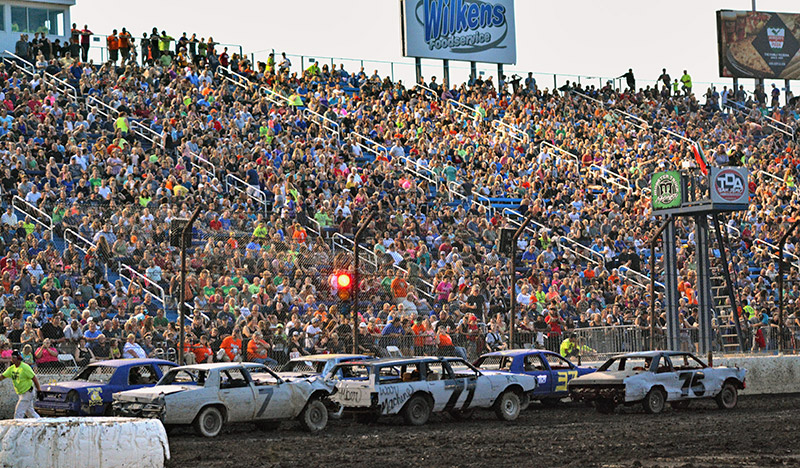 *event dates subject to change due to scheduling and weather conflicts.