4 Way To Buy Tickets

Online at bottom of this page
At the track office, M-F 9a-5p at Gate 12
By phone @ 815-740-8000
Box office on race day opens at 4pm

4 Ways To Get Your Tickets

Print at home for $7.00
Will call $15.00 (does not apply to Family Pack)
Standard mail $15.00
Pick up at the track office: no charge
All fee's are per transaction. Group sales are 15 or more tickets. Please call 815-740-8000 for more information.
2019 Tournament of Destruction is underway!
The Summer of Smash at Dirt Oval Route 66 Raceway is the hot-bed for heavy hitting demolition derby carnage. Experience the car crashing action of the Tournament of Destruction LIVE in Joliet, Illinois.

Tickets are on sale for all five events. Our events are family entertainment for all ages. Bring the whole group and save over $30 with the new Dirty O Family Pack option, or save $4 per-ticket on single seats. Both ticket discounts end 2 weeks prior to race day.

Round 1 – Military Night | Round 2 – Super-Con Night | Round 3 – Five-0 @ the Dirty "O" | Round 4 – Scout Night | Round 5 – Pink Night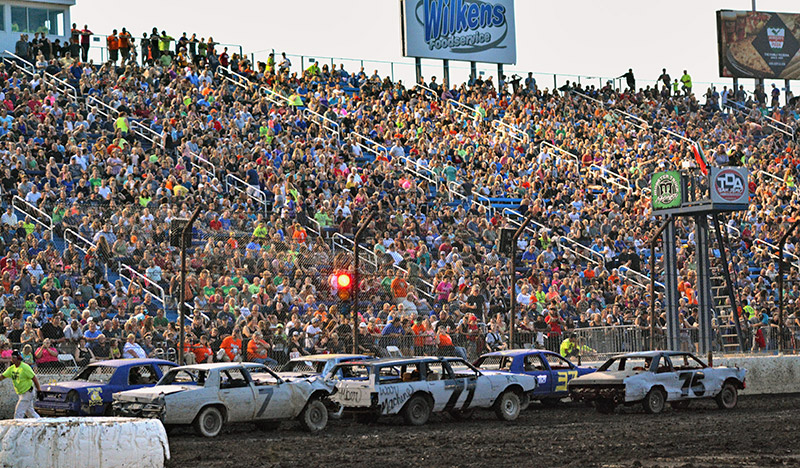 *event dates subject to change due to scheduling and weather conflicts.