The May 23rd / Round 1 event has been canceled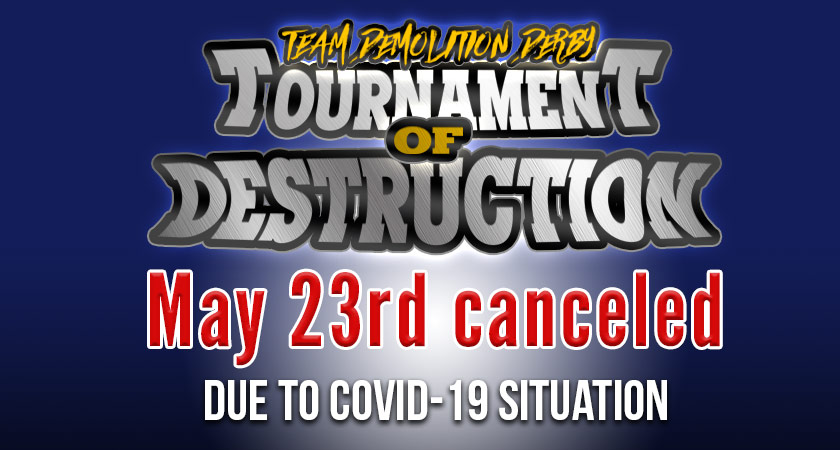 April 25 – The extension of the Illinois stay-at-home order through May 30th, along with the concern for the safety of the fans, drivers, and employees, has forced the cancellation of the Team Demolition Derby event previously scheduled for May 23rd. The 2020 Tournament of Destruction will be reduced to four events, as of now, beginning on June 27th with Superhero Night.
All pre-purchased tickets for May 23rd may be used for any future Dirt Oval 66 event. Please contact the Dirt Oval ticket office for further details via info@dirtoval66.com or calling 815-740-8000.
---
LEGO® building contest – Round 2 Winner!
Congratulations to our latest contest winner: Max Johnson! His design even included the announcer booth and flag stand! Plus, of course, two cars ready to wreck. He along with all Team Demo fans are eager to start the season as soon as possible. For his efforts, Max scored 4 tickets to any Dirt Oval 66 race in 2020. Keep an eye on our social media channels for upcoming fan interaction contests.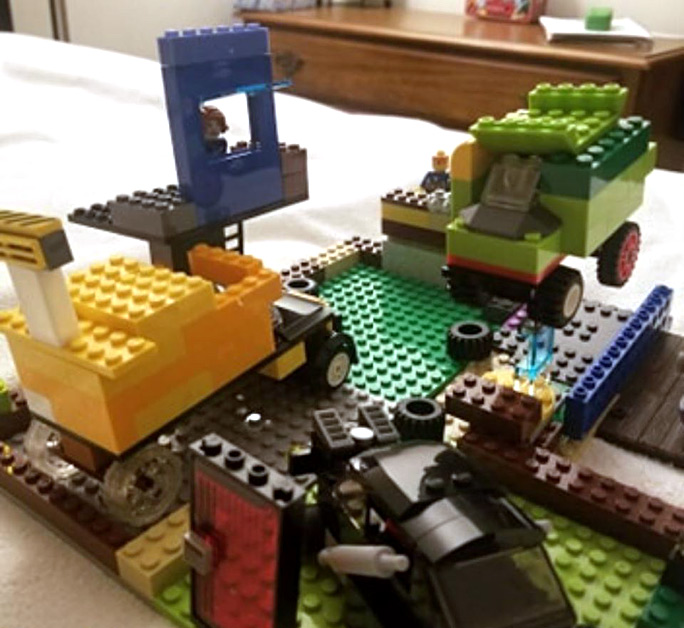 ---
Exclusive photos of first race at Route 66 | July 31, 1999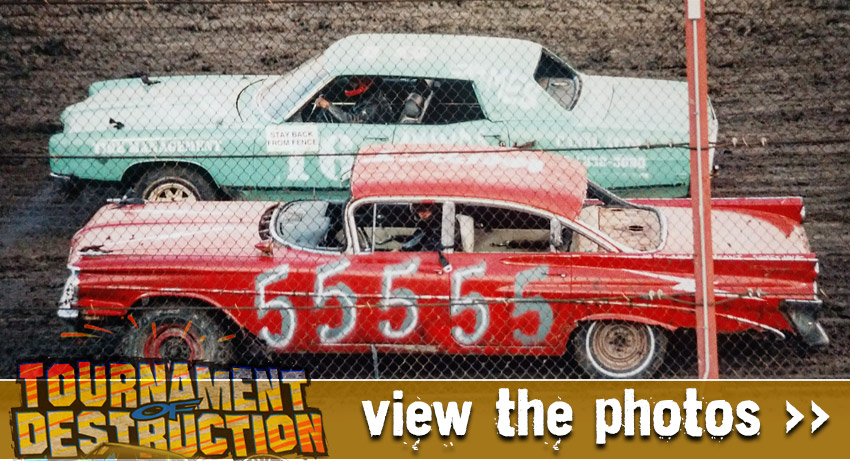 What did Team Demolition Derby look like 21 years ago? Thanks to newly unearthed photos, you have a rare glimpse into the past at one of the most important events in the history of the sport. October 27, 2019 was Tournament of Destruction event #92 at the Dirt Oval @ Route 66 Raceway. July 31, 1999 was event #1.
Yes, that is a 1959 Buick on the track for the red team known as "White Lighting" with a 5-digit car number. Just that statement alone is enough to boggle the mind, not to mention the fact that the car was already 40-years-old!
Were you in attendance at the first event? Maybe the second on September 4, 1999? Got any photos or artifacts from the races? We'd love to see it and post it! Send in the details via the form in the new gallery.
---
Revised 2020 Tournament of Destruction schedule
---
Angry Citizenz win 2019 Tournament of Destruction Championship!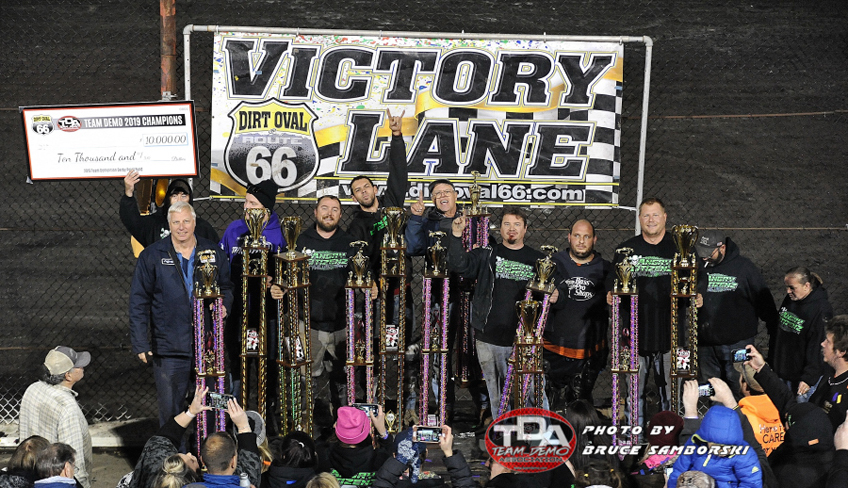 Three event wins-in-a-row capped a rise to the top for Angry Citizenz as they held off Junkyard Dogs and Mean Green Machine to etch their names in the record books as the 2019 Champions.
Thank you to all our Team Demolition Derby fans, both new and loyal, for spending a smashing Sunday at The Dirt Oval, and joining us any time this season. We hope you enjoyed the moments, memories, and of course the carnage, that can only be found at the Tournament of Destruction!
---