Rain forces postponement of Round 5 event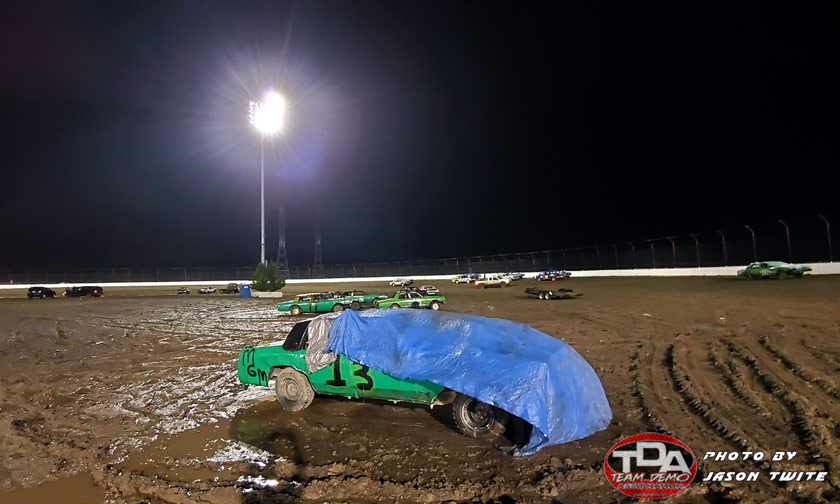 The Final Showdown is put on hold. Heavy storms settled over Joliet and the Dirt Oval right after the opening ceremony on Saturday, September 21. Ultimately, Mother Nature won this time, leaving Team Demo Association with the difficult, but necessary, choice to postpone the event.
All Reserved, General Admission and Pit Pass tickets from 9/21 are valid for the new date! The new date will be published on TeamDemo.com, DirtOval66.com, and all our social media channels as soon as it is confirmed.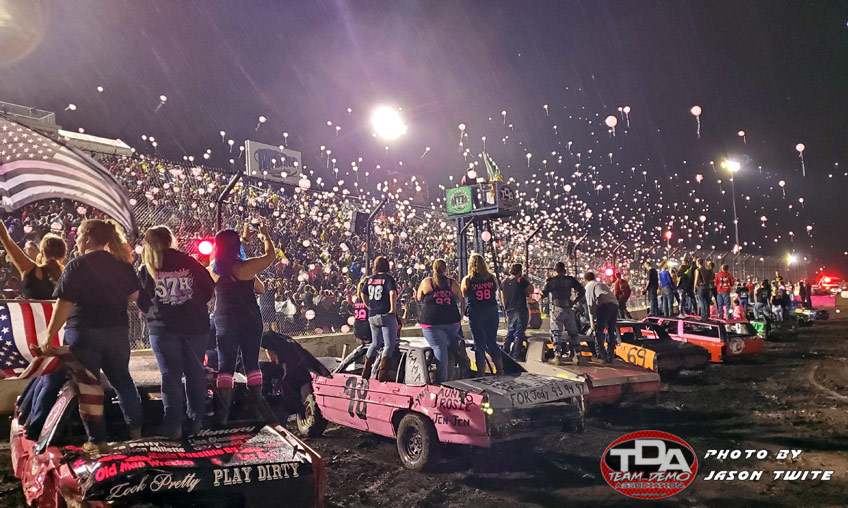 A photo gallery from pre-race, opening ceremony, and some behind-the-scenes mud, will be posted early this week. Thank you to our loyal fans who stayed through the downpour and held onto hope for racing until the very end.
---
Meet the fearless women of Double D Destroyers & High Risk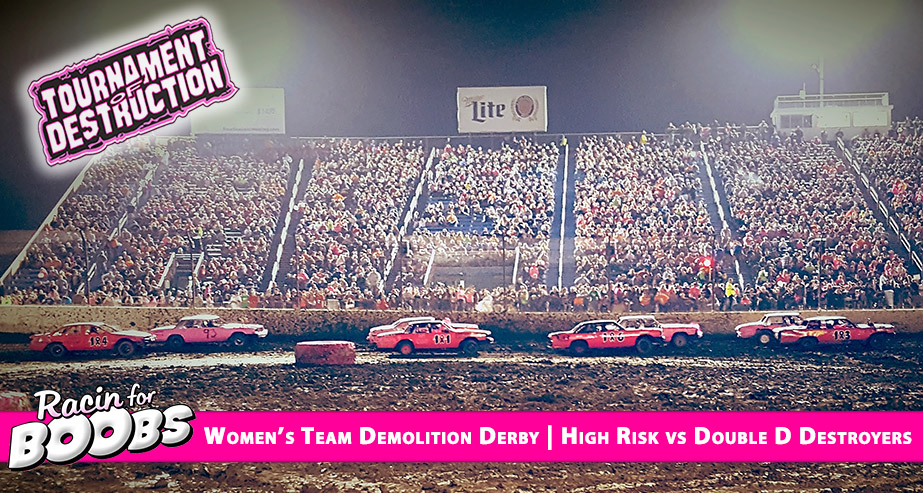 Get the full driver lineup of both teams for the 9th annual "Racin' for Boobs" women's Team Demolition Derby! The marquee match-up will happen at the re-scheduled Round 5 event. It is not only a crowd favorite, but a yearly and life-long favorite of these drivers. Click here to read more about their story as they prepare to collide head-on and crush cancer at the Dirt Oval.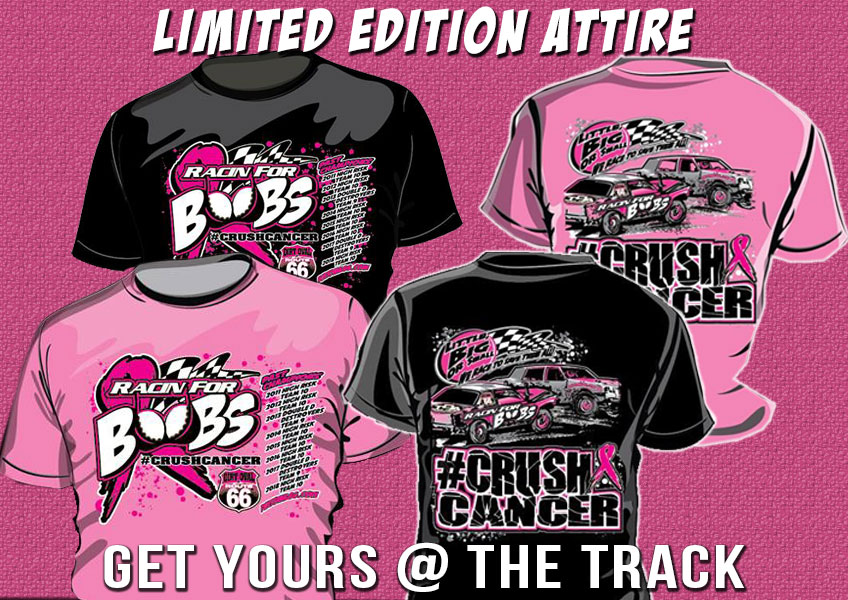 ---
OnBoard Impact Video from Round 3
Ride along at eye level for a double dose of explosive impacts with Angry Citizenz's #46 Levi Turnbaugh. The Junkyard Dogs' bash brothers, #33 Matt Wilson and #34 Dustin Wilson, targeted Turnbaugh during the early moments of the their first round battle. The destructive results included twisted stacks, flying bumpers, and burning metal which ultimately eliminated all three cars from the race. The runners took over in the aftermath and Angry Citizenz held on for the crucial win by a 1/2 lap margin.
Warning: Avoid unofficial ticket websites
Team Demo Association is aware of several third-party reseller websites offering Tournament of Destruction tickets at supposedly the "best prices" and have declared our events "sold out" several days prior to the race. Those statements are completely untrue. Our staff will always find a way to get you tickets to the event, whether its via Reserved, General Admission or Pit Pass.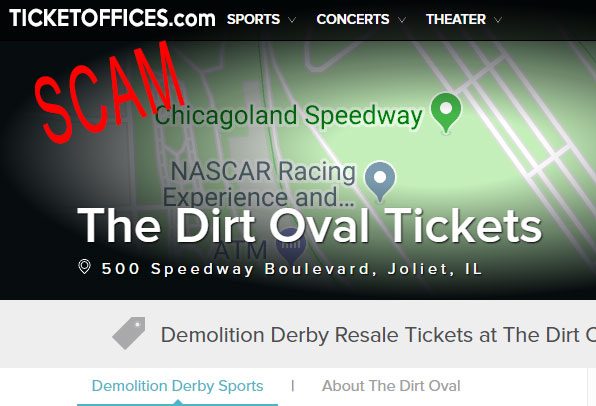 Do not purchase tickets from any other ticketing website except TeamDemo.com, DirtOval66.com, or our ticket provider eTix.com. Continue reading our full post for more details on this inaccurate Team Demo ticket situation.