Junior Flaggers Wanted!
Is your child the biggest racing fan? We're seeking one child to help kick-off the first race at each 2020 Tournament of Destruction event! Eight metal mashing machines will be staged and ready to roar to life at the drop of the Green Flag that is within the hands of the Junior Flagger! This unique, exclusive opportunity is open to kids between the ages of 5 - 10 years old.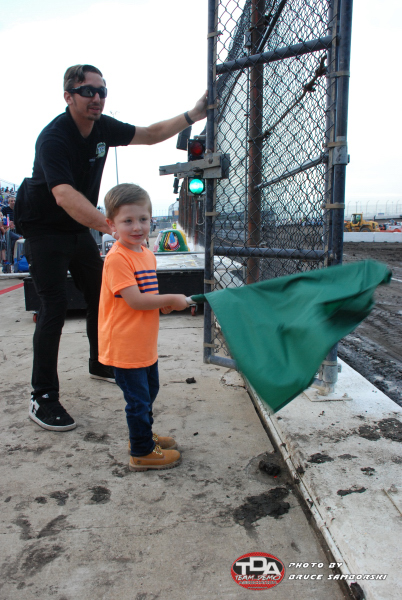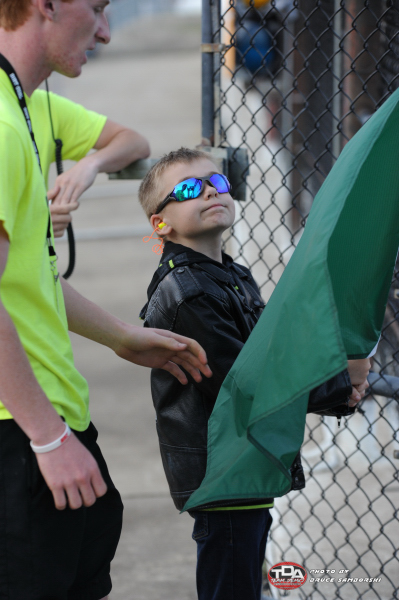 Frequently Asked Questions
Yes, an adult can be present to assist the child. Yes, the Junior Flagger accessibility and responsibility can accommodate a wheelchair, or similar physical assistance device. If you are chosen, disclose all necessary information to Dirt Oval staff prior to arrival.
Registration resumes Spring 2020
Thank you to all 2019 participants!